Scruffy Nerfherder Presents: The Top 12 Best Disney Villains
By Andrew Braid
First, here are the ground rules:
-They must be the main villain of the movie. Sidekicks only qualify if their pairing with the main villain feels essential (ie. you can't seem to separate the two).
-This list only applies to theatrically-released, official-canon Disney Animation features
-However, Pixar Animation films are also eligible for this list (though don't expect a lot of them on here- Pixar's output is surprisingly lacking in exceptional villains)
-This list is all personal opinion (and for fun), so it's pretty likely that your own choices will vary at least somewhat, maybe even drastically.
The Queen (Snow White and the Seven Dwarfs)
Because you gotta respect the classics.
Captain Hook (Peter Pan)
Because this is a prime example of how to make a villain funny, but also still threatening.
Prince John and The Sheriff of Nottingham (Robin Hood)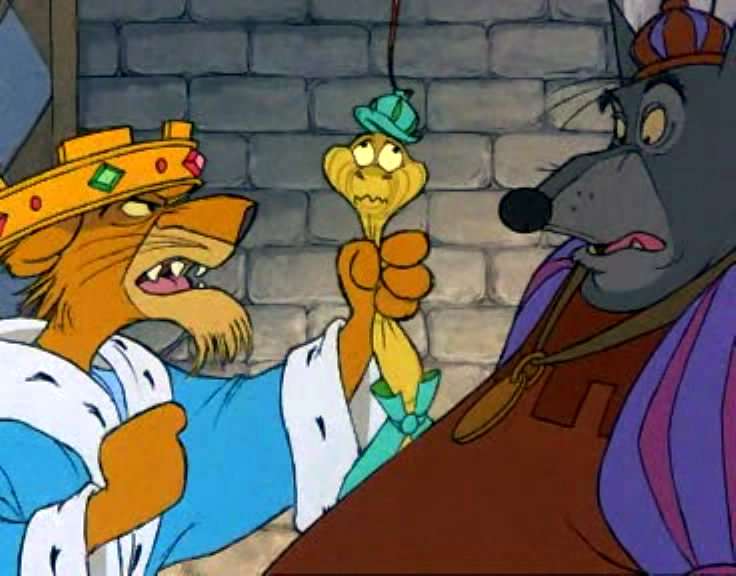 Because spoiled mommy's boy
+ shameless money-gouging scoundrel = comic gold.
Hades (Hercules)
Because he's easily the biggest saving grace in a flawed movie that could use a few more saving graces.
Lotso (Toy Story 3)
Because some of the best villains are the kinds who just "snapped" one day...
Hans (Frozen)
Because seriously, what a dick.
#12: Cruella de Vil (101 Dalmatians)
#11: Lady Tremaine (Cinderella)
#10: Shere Khan (The Jungle Book)
#9: Charles Muntz (Up)
#8: Yzma and Kronk (The Emperor's New Groove)
#7: Gaston (Beauty and the Beast)
#6: Ursula (The Little Mermaid)
#5: Scar (The Lion King)
#4: Syndrome (The Incredibles)
#3: Professor Ratigan (The Great Mouse Detective)
#2: Maleficent (Sleeping Beauty)
#1: Judge Frollo (The Hunchback of Notre Dame)
What are your favourite Disney villains? Feel free to discuss and thanks for reading!